Fig Balsamic Vinaigrette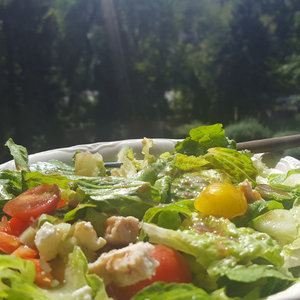 Servings: 8
Prep: 5 minutes
Ingredients:
3/4 cup "Novello" di Gradassi Extra Virgin Olive Oil
3 tbsp Fig Balsamic Vinegar
2 tbsp shallot (minced) 
2 tsp Dijon Mustard
Pinch Himalayan Pink Fine Ground Sea Salt
Pinch of pepper
Directions:
1. Mince shallots. 
2. Whisk together mustard, vinegar, sea salt, shallots, and pepper. 
3. Slowly whisk in olive oil until emulsified, shake in a jar, or mix in a food processor.