Sweet and Sour Meatballs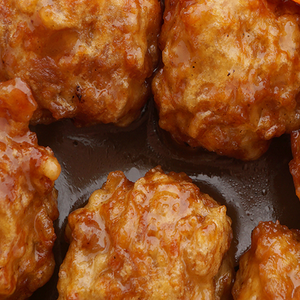 Servings: 6 servings
Prep Time: 15 minutes
Cook Time: 6 hours
Total Time: 6 hours, 15 minutes
Ingredients:
1 12-ounce bottle of chili sauce
1 8-ounce
 jar of Black IPA Beer Jelly or your favorite Potlicker Beer Jelly 
1-2 tablespoons Apricot Jelly 
2 pounds frozen cocktail meatballs
Directions:
1. To make the sauce, mix the first 3 ingredients and set aside. 
2. Place frozen meatballs in the bottom of crockpot. 
3. Add sauce and mix well. 
4. Cover and cook on low for 6 to 8 hrs. 
5. Plate, serve, and enjoy!