Fresh Apple Cake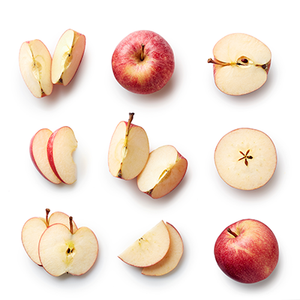 Serves 10-12
Prep Time: 15 minutes
Cook Time: 45 minutes
 
Ingredients
2 cups granulated sugar
3/4 cup Roasted French Walnut Oil
2 eggs
2 cups flour
2 teaspoons baking soda
1 teaspoon cinnamon
1 teaspoon nutmeg
1 teaspoon allspice
1/2 teaspoon salt
4 cups chopped cooking apples
1 cup chopped walnuts
Sauce
1/4 cup brown sugar
1/4 cup granulated sugar
1/3 cup butter
1/3 cup cinnamon balsamic vinegar
1/2 teaspoon pure vanilla extract
Directions
Preheat oven to 350 degrees F.
Cream together sugar, oil, and eggs. Sift the dry ingredients and add to mixture.
Stir in chopped apples and nuts.
Bake in a greased 9 x 13-in. pan for 45 minutes. Let sit until cool enough to touch.
In a small pan combine sugars and butter. Bring mixture to a boil and add Vinegar and vanilla. Pour sauce over warm cake and serve!